Embroidery, screen printing
In addition to identifying your personnel, the addition of a logo on a uniform or a piece of clothing will contribute to the renown of your brand, your visibility and your impact. Our graphics department is available to advise you with respect to creating logos, screen printing or embroidery.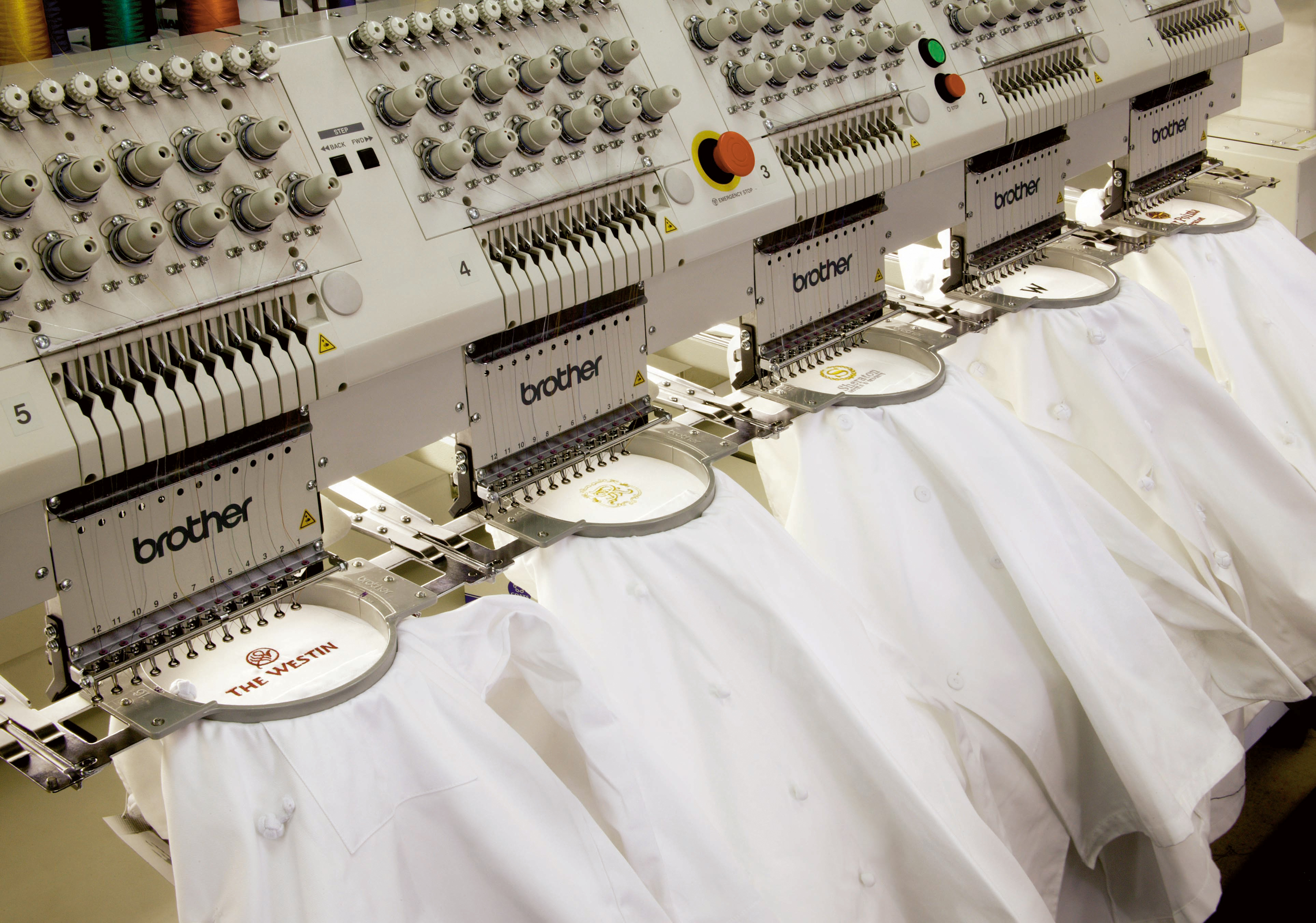 Embroidery
Made using first rate technological equipment and a high quality thread, our embroidery stands out for its quality and durability.
Badge
Forma offers an embroidered badge production service for any shape, colour or size.
Screen printing
Forma has access to the best screen printing facilities available on the market. Our goal: to offer you a product of unrivalled quality.